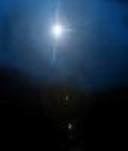 Familiar quotations : a collection of passages, phrases, and proverbs traced to their sources in ancient and modern literature / John Bartlett ; edited by Emily Morison Beck, and the editorial staff of Little, Brown and Company.
15th and 125th anniversary ed., rev. and enl..
Boston : Little Brown, 1980.
ISBN
0316082759
Location
Call Number
Status
Consortium Loan
George Washington

Gelman Art and Design stacks (1st Floor)


PN6081 .B27 1980

Available

Request

Gelman stacks NON-CIRCULATING


PN 6081 .B27 1980

Available

Internet Archive

Open Library


OL20511606M

Washington Law (American)

American Borrowing Only - ILL for all other WRLC patrons

PN6081 .B27 1980
American

LIB Archives

PN6081 .B27 1980
Request
Catholic

WRLC Shared Collections Facility


PN6081 .B27 1980

Off-site



UDC

Van Ness stacks


PN6081 .B27 1980

Available

Request
George Mason

Law Library - 3rd Floor


PN6081 .B27; 1980

Available

Georgetown

Off-Campus Shelving


PN6081 .B27 1980

Available

Request
Georgetown Law

GT Law Borrowing: GT patrons use Law catalog; Others use ILL

PN6081 .B27 1980
Howard

Divinity Library stacks


PN6081 B27 1980

Available

Request

Founders Library stacks


PN6081 B27 1980

Available

Request

Founders Library, Reference


PN6081 B27 1980

Available

Request

Founders Library, Reference


PN6081 B27 1980

Available

Request
Jacob Burns Law (George Washington)

GW Law: Restricted access policy--Borrowing through ILL only

PN6081 .B27 1980
Marymount

Marymount Reference 1st floor


PN6081 .B289 1980

Available

Request
Other Authors
Beck, Emily Morison.

Subjects
Citations anglaises.
ENGLISH LANGUAGE.
Literature.
QUOTATIONS.
Quotations, English.
Zitatensammlung.

Description
lviii, 1540 pages ; 26 cm

Copyright Date
1980.

Notes
Includes indexes.

Summary
Chronologically arranged entries supply quotations from 2,250 authors and major collective or anonymous works, with an alphabetical index of authors and an index to the text.

Contents
Preface to the Fifteenth edition -- Historical note -- Guide to the use of Familiar Quotations -- Index of authors -- Familiar Quotations, from ancient Egypt and the Bible to the present -- Index.

Network Numbers
(OCoLC)6421457

WorldCat
Search OCLC WorldCat
WorldCat Identities
Bartlett, John, 1820-1905,
Publication timeline, list of works, related names and subjects and other information
Services
Export citation to: RefWorks